LESS HASSLE. LESS HEAT. LESS COMPLEXITY. MORE FREEDOM.
When we designed the Free headlamp we wanted to create more out of less. Less hassle, less heat, less complexity. We made many new innovations out of the challenge and the result is the all new Silva Free headlamp. We have removed everything that was unnecessary and made everything that was great even greater. Silva Free is a headlamp with more comfort, more light and more flexibility. A global innovation with a greater use and more freedom.
INTRODUCTING THE FREE TECHNOLOGIES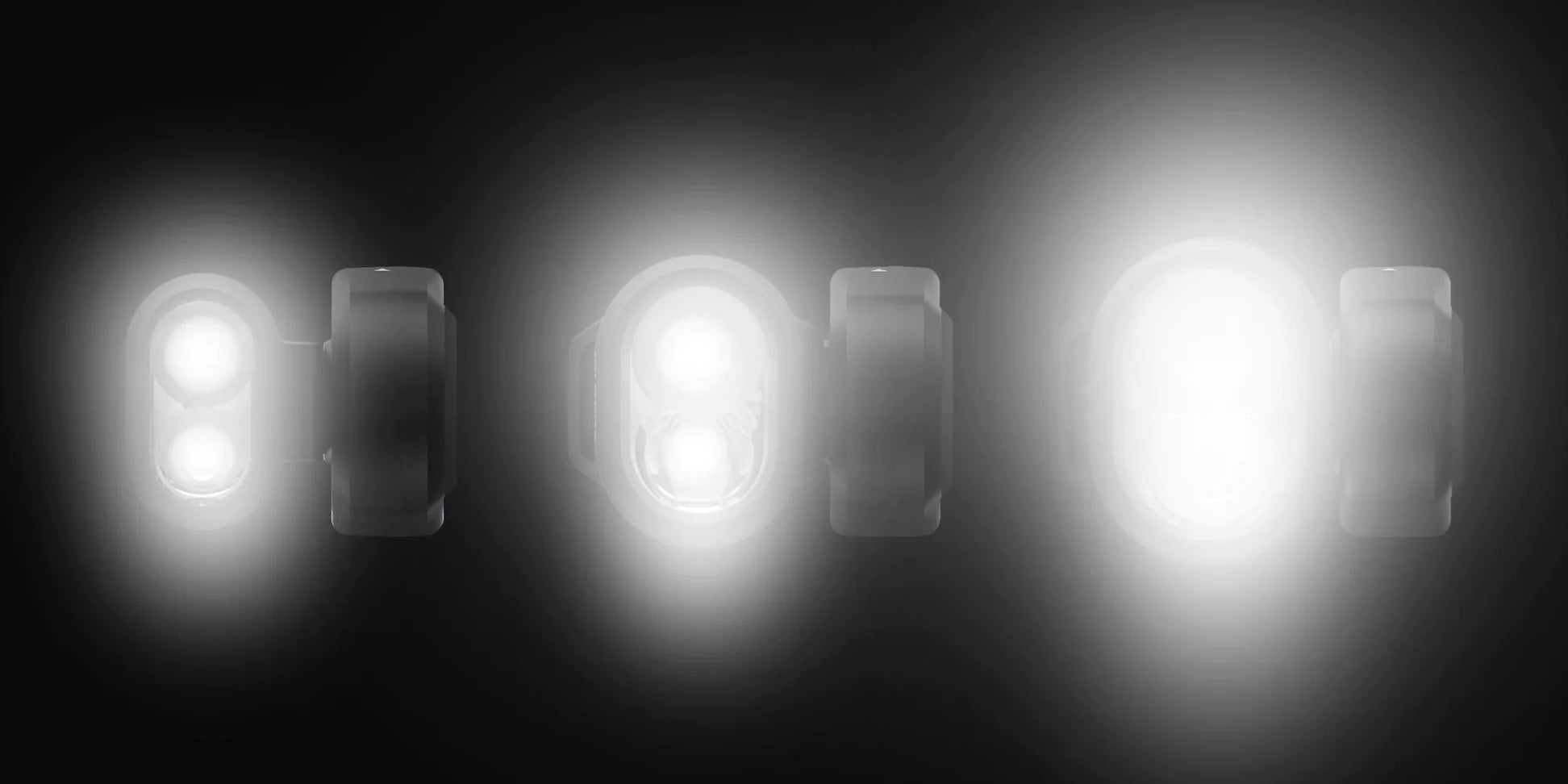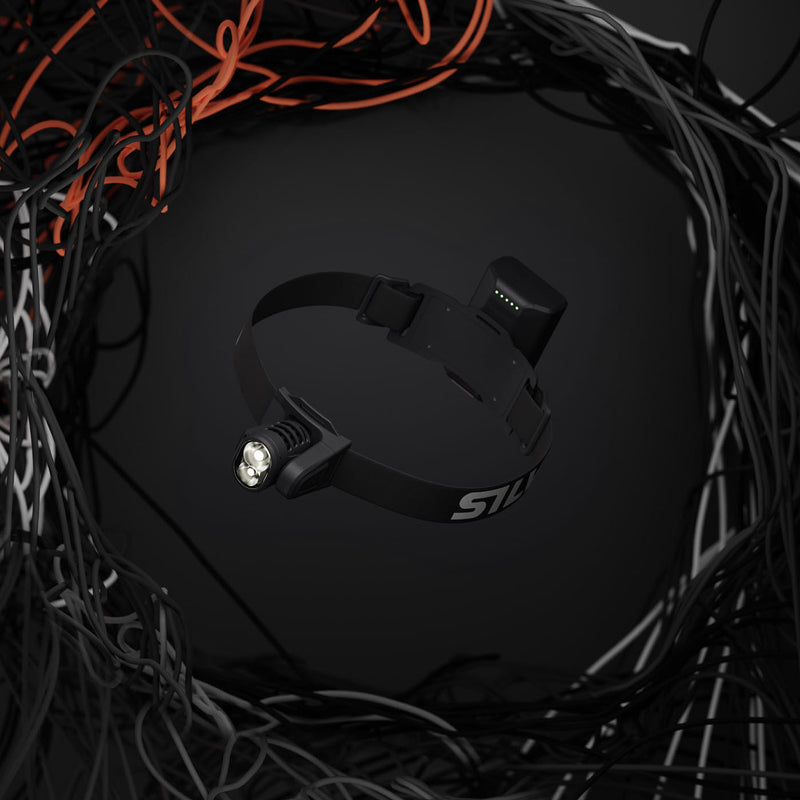 FREE TECHNOLOGY
LESS HASSLE - MORE COMFORT
Silva Free has the power cord integrated in the headband. You never need to bother with distracting cords ever again. Feeling free is now a more comfortable experience.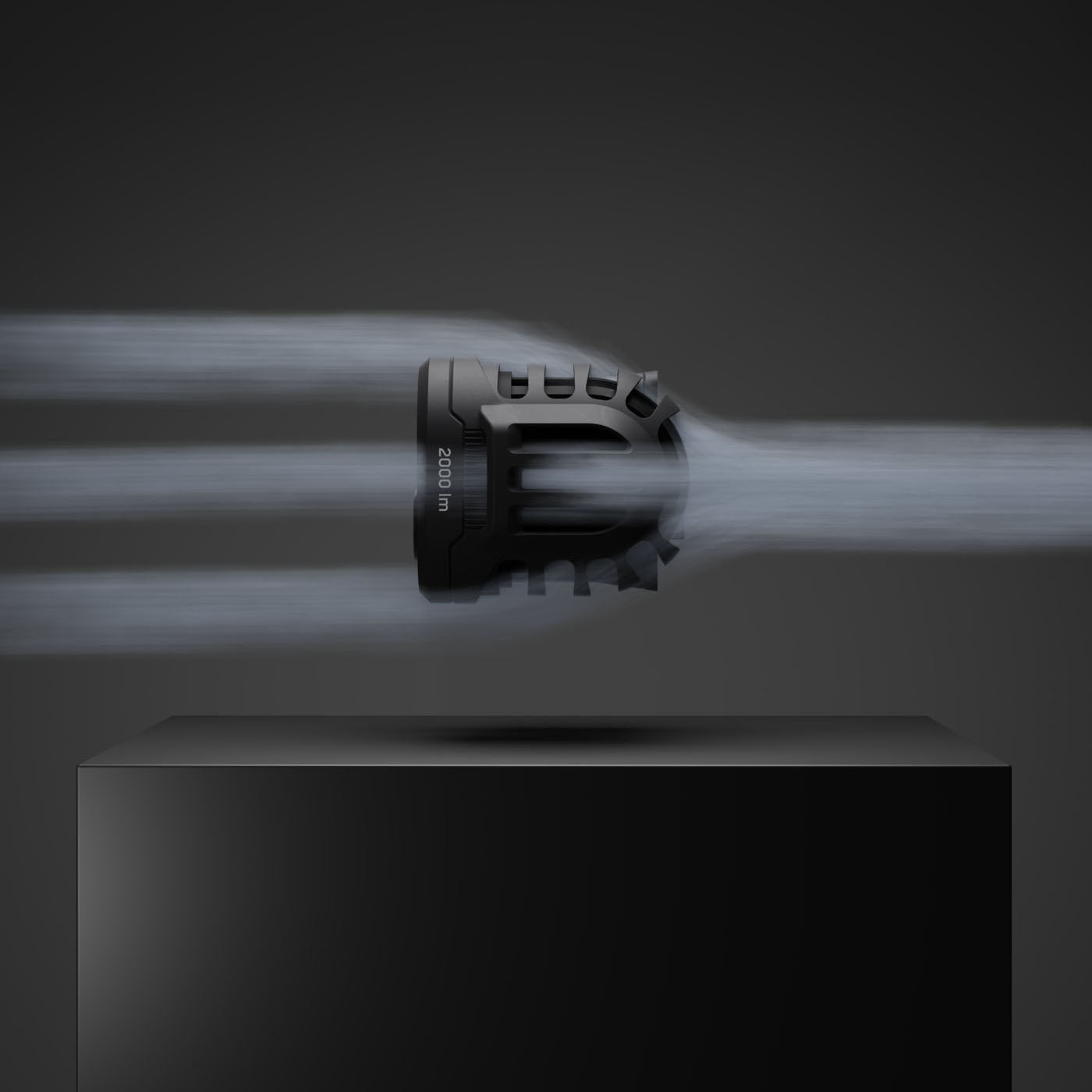 AIRFLOW TECHNOLOGY
LESS HEAT - MORE LIGHT
Cooling is essential for how well the headlamp performs. The Free Airflow technology is designed together with experts within thermodynamics. The result is an optimized aluminum cooler together with a protective plastic case that provides maximum ventilation and cooling, even when standing still. This gives you great light regardless of the activity, even if the airflow or cooling is not optimal.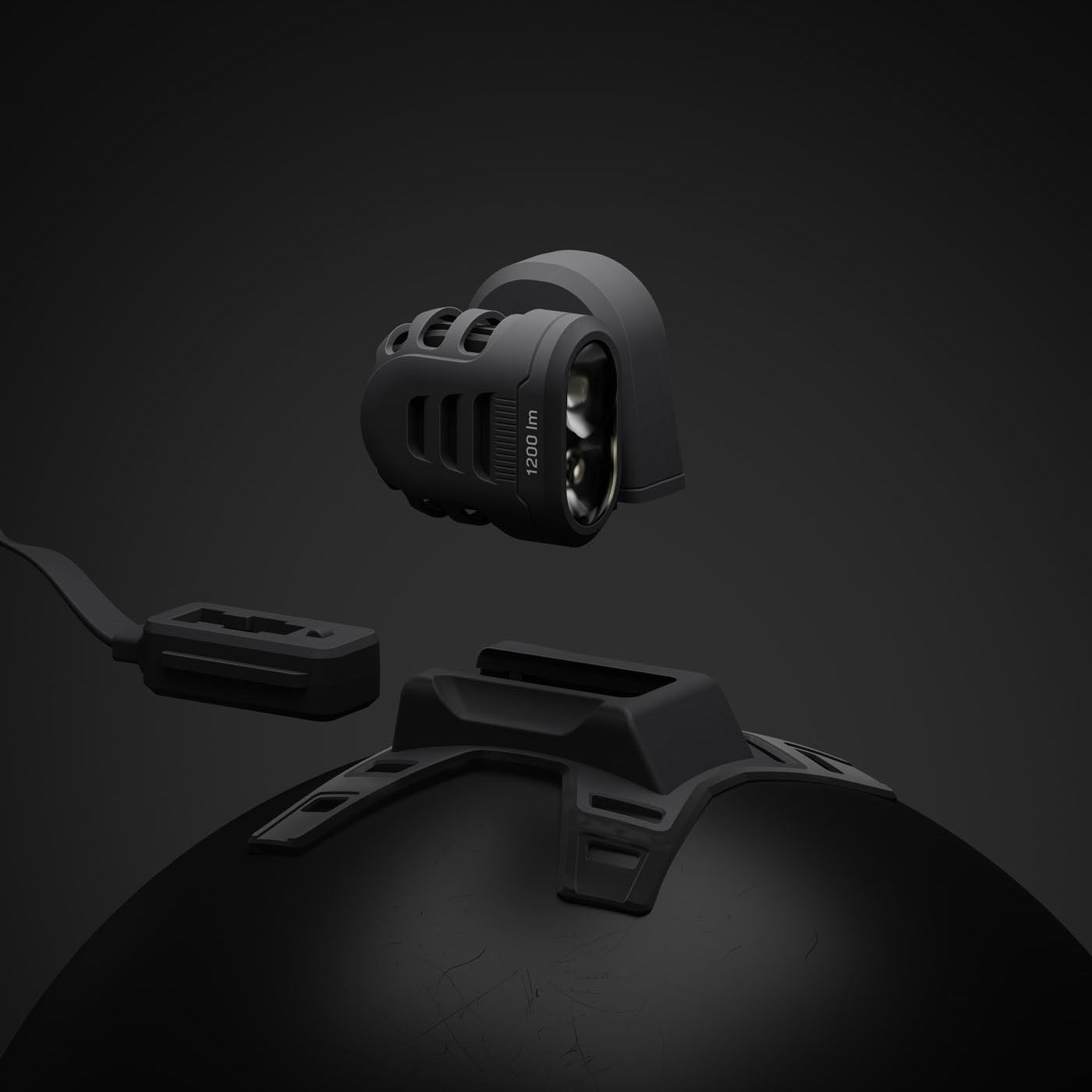 MODULAR TECHNOLOGY
LESS COMPLEXITY - MORE FLEXIBILITY
All parts and accessories are interchangeable which means that you can complement or upgrade your lamp with a different battery, lamp unit or mount kit. The lamp unit and battery can easily be disconnected from the headband to instead be mounted on your helmet, your bike bar or frame.
SILVA INTELLIGENT LIGHT
A DOUBLE BEAM TECHNOLOGY FO HIGHER SPEED
Silva Intelligent Light is a double light beam technology featured in all Silva Free headlamps. The unique combination of a long reach spotlight and a close flood-light results in less head movement, better control, improved balance, less fatigue and higher speed.

ISPO AWARD WINNER 2023
"A modular headlamp is great if you are a multi-sport enthusiast with different needs. Silva Free is lightweight yet offers powerful brightness and heaps of versatile adjustment options"

ONE HEADLAMP FOR ALL YOUR ACTIVITIES
Silva Free is a headlamp serie with the possibility to create your ideal headlamp according to your needs and your different activities. Choose betweenthree different lamp units, four batteries and three mount options(Free helmet mount, Free bar mount and Free GoPro mount). All parts and accessories are interchangeable, so you don't need to buy a new headlamp for your different activities. You can simply just add another lamp unit, battery or mount kit option to your setup. All parts can be bought separately.
CHOOSE THE RIGHT HEADLAMP
Choosing the right headlamp is largely about finding the right balance between lumen (light), burn time and weight. These are all affected by each other, so finding the right balance for you depends on what activity you will be using your headlamp for. Therefore, you need to consider the relationship between brightness and how long you want spend time outdoor, as well as the speed and terrain. The faster you move and the more challenging terrain, the more powerful light you need.
Choose Free 1200 and a lighter battery when your main activity is trail running and cross country skiing. Choose Free 2000-3000 and a heavier battery when you move at high speed and in demanding terrains like mountain biking, gravel biking and skiing.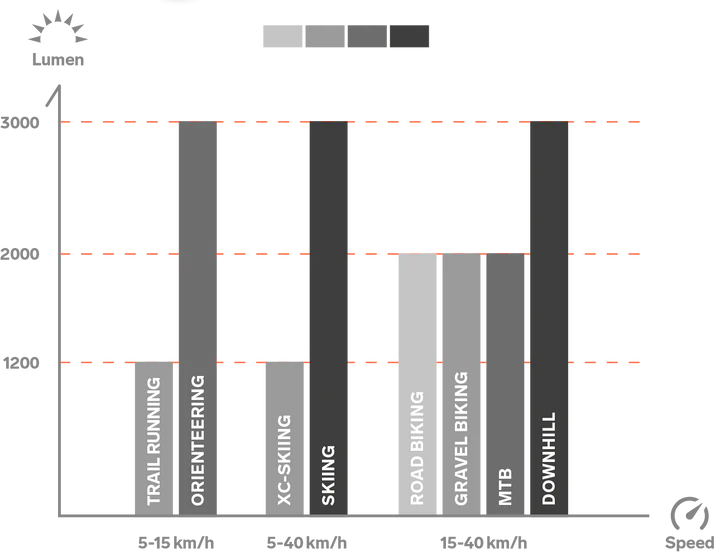 CHOOSE THE RIGHT BATTERY FOR YOUR ACTIVITIES
Our Free series is made for flexible use regardless of model. You can easily move the lamp unit from the headband and instead attach it to you helmet or a handlebar. The more light (higher lumen) you want the more powerful battery you need to bring with you. If you want to use your headlamp for shorter runs or activities, a small battery is enough. If you're going to be out for a longer time, it's better to choose a larger battery and instead attach it to you helmet, to a handlebar or put it in your backpack with the included extension cable.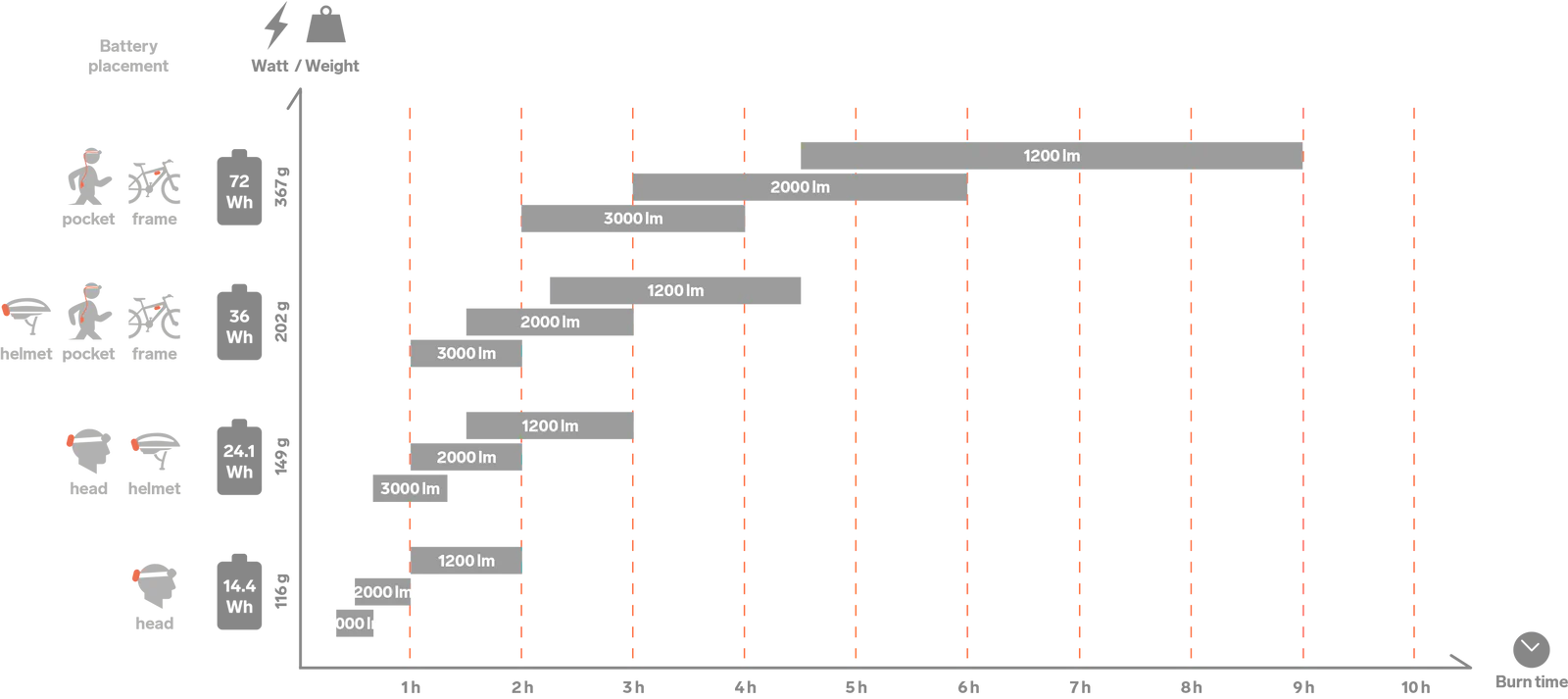 ONE HEADBAND THAT FITS ALL COMBINATIONS
Bar mounts, helmet mounts and GoPro mounts are also available as accessories to your Silva Free headlamp as well as extra long extension cables and top band.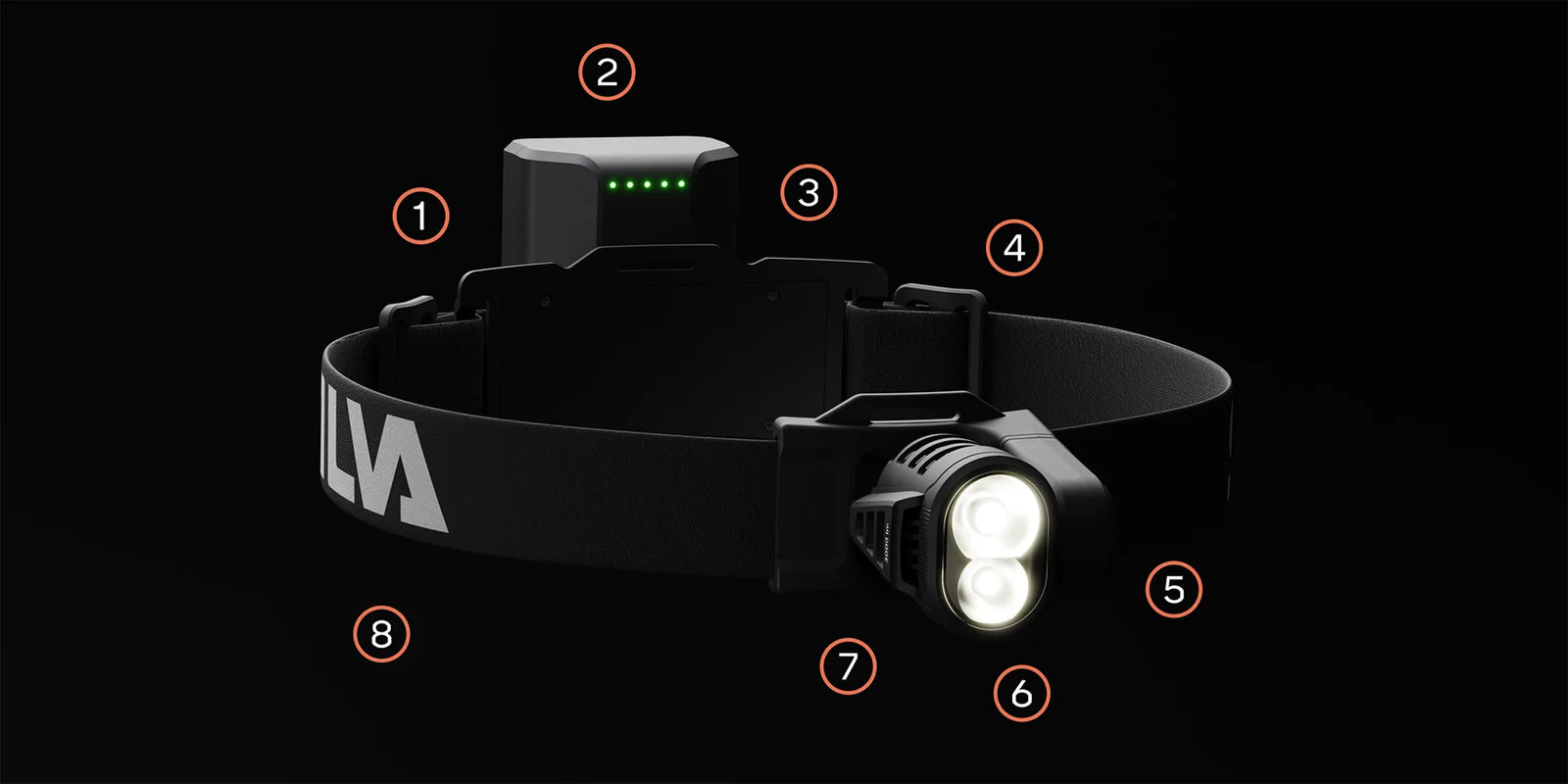 1. 5 step battery indicator
2. Red safety light
3. USB-C Charger
4. Smooth adjustment, perfect fit.
5. Three brightness levels
6. Silva Intelligent light
7. Silva Flow light
8. IPX5 Water resistant
MOUNTING KITS AND ACCESSORIES